Zerofy's updated action view makes it easier to prioritise steps towards a lower carbon life
We just released Zerofy 1.9 with several improvements and exciting new features.
One feedback we got from our users is that many would like Zerofy to make taking action towards reducing carbon emissions in their households even simpler: with better prioritization of actions and more actions to take. Today we're happy to announce our re-designed actions view. It comes in a fresh visual look, which makes it much easier to explore available actions and to see the status of your active and completed actions.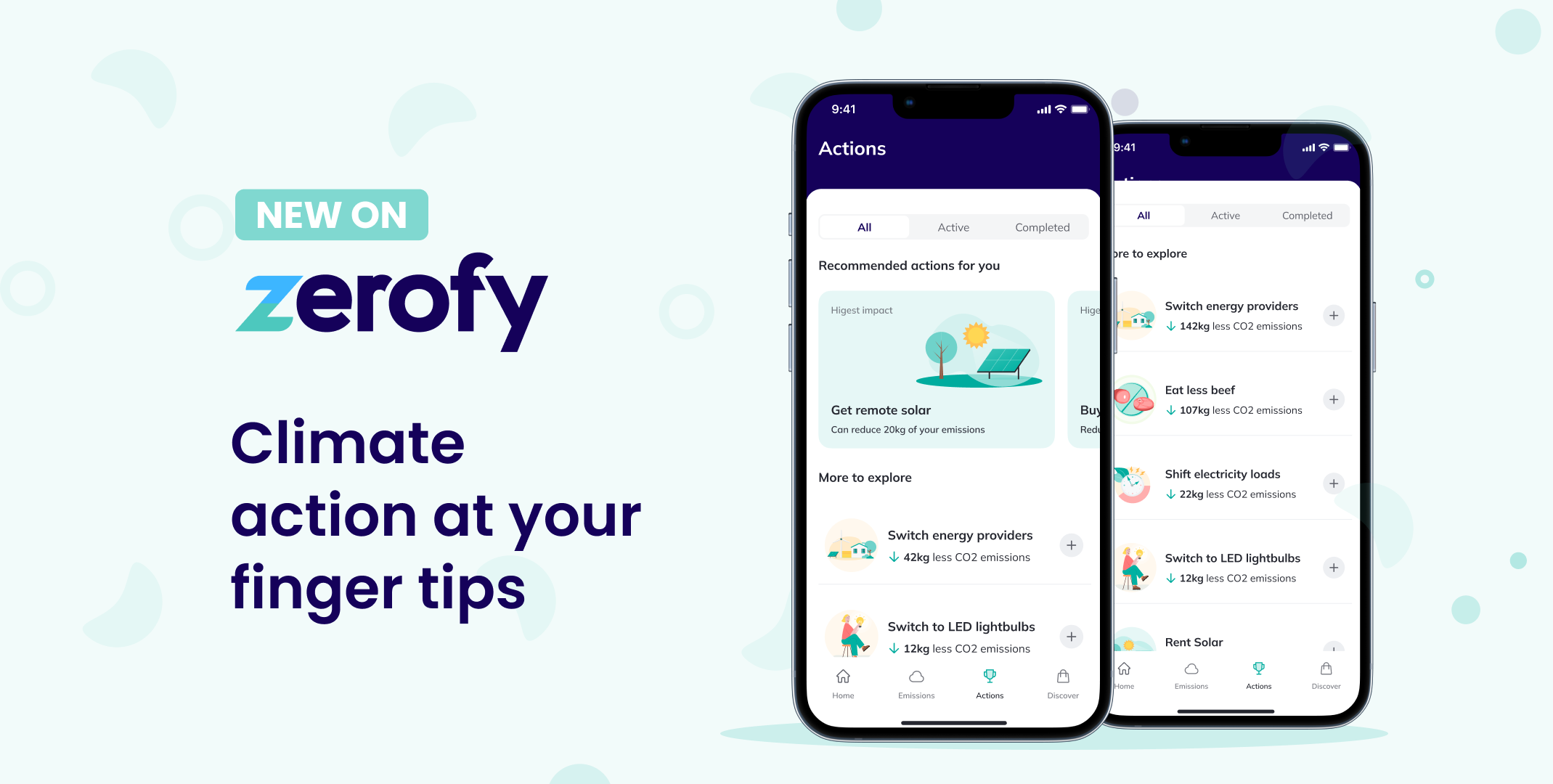 The actions are now also prioritized by personalized impact: for each action, we estimate the monthly carbon reduction potential based on your specific carbon footprint over the last few months, as measured by Zerofy. (If we don't have enough data yet, our algorithm gives an estimate based on the typical country and household averages.)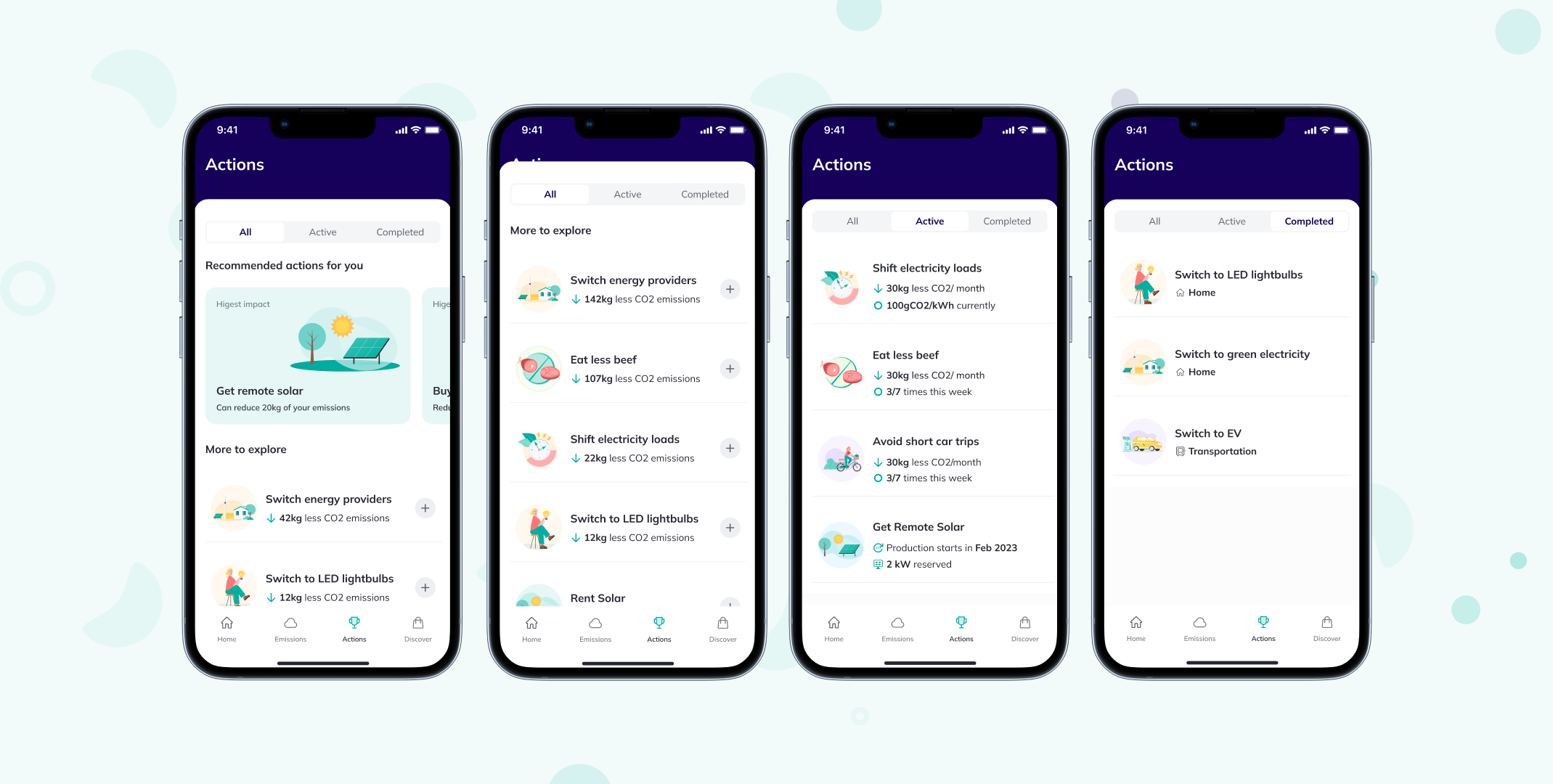 Zerofy 1.9 also comes with an updated color scheme for emissions categories, and a new look for the app overall. We also refined the list of green energy providers and, last but not least, we also fixed several bugs.
Head to the Apple App Store to get the updated Zerofy (or join our waitlist to get notified once we launch in your country and on Android).