Understand and reduce carbon emissions from your transportation activities
Zerofy tracks all your transportation activity and calculates CO2 emissions. Automated and with unprecedented detail.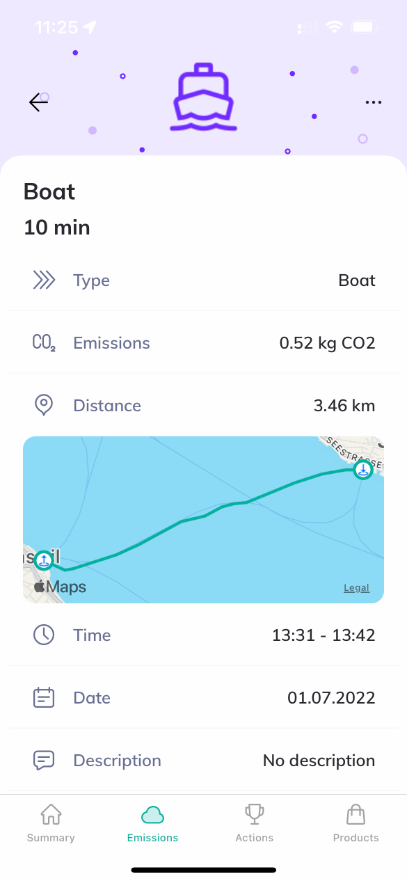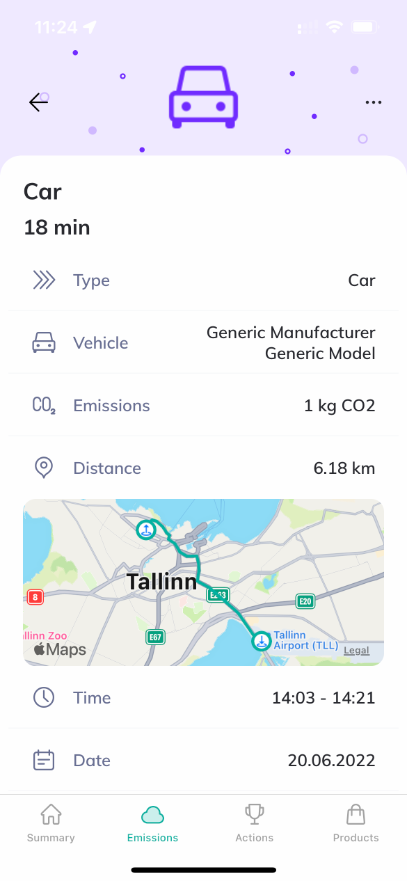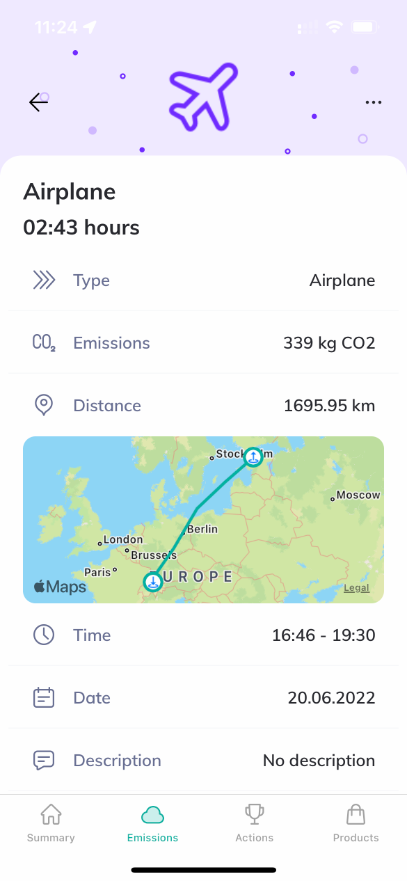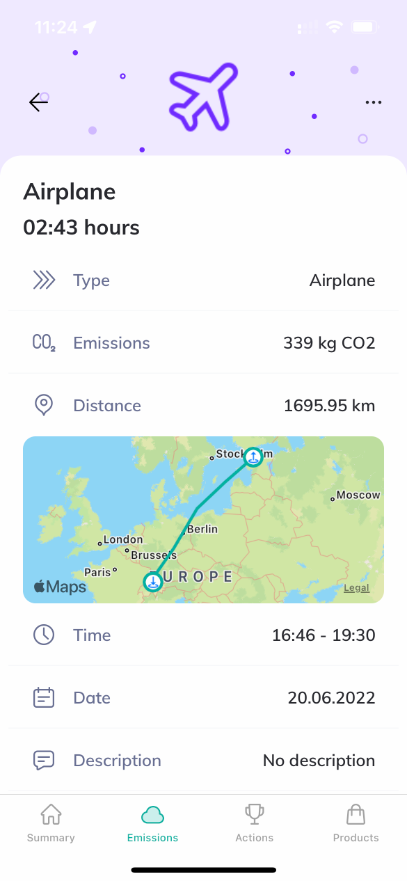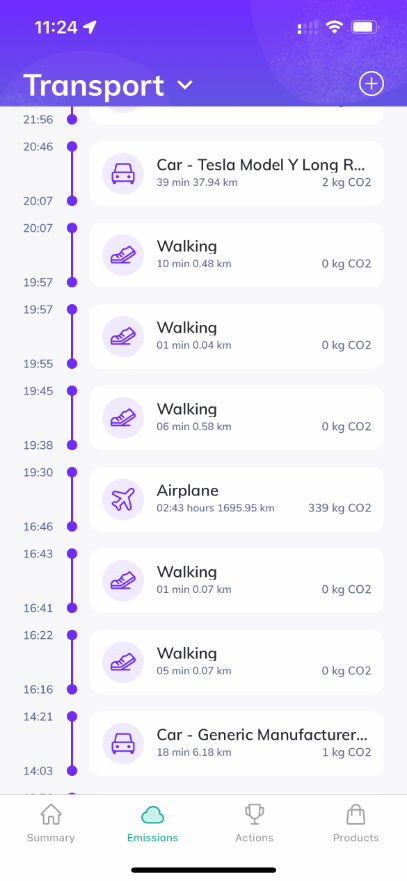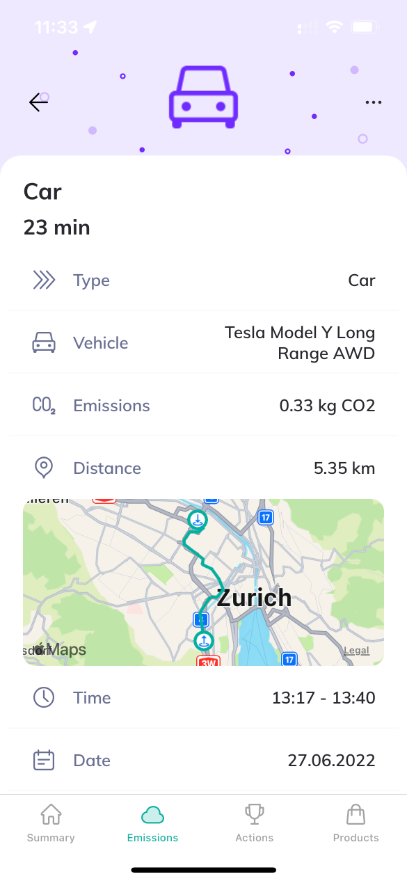 Automated and real-time transportation CO2 tracking
The Zerofy app continuously logs your transportation activity and automatically classifies it into the kind of transportation, such as car, bike, plane, train, boat, etc.
Zerofy then calculates CO2e emissions for each trip. You can show breakdowns by transportation type, you can see history over time, and much more.
Watch all the details about transportation CO2 emissions tracking with the Zerofy app.